Webinar – Believe: Ted Lasso's Top Marketing, Leadership and Sales Lessons
Last Update On: January 13, 2022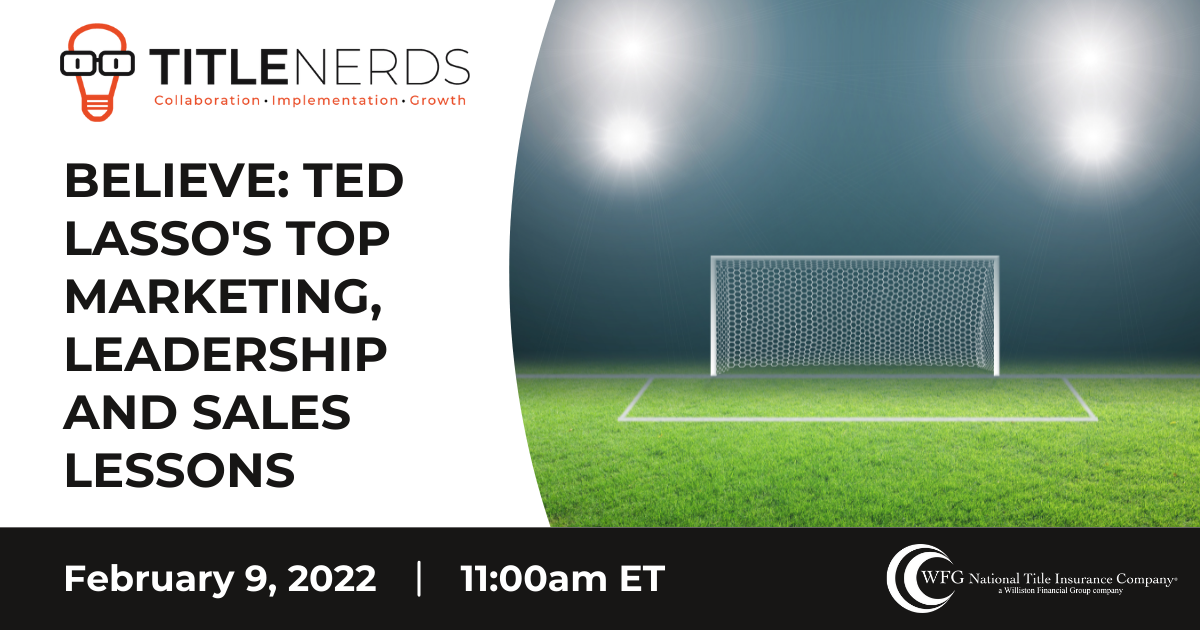 699 people viewed this event.
Apple+ has a top-rated TV show called Ted Lasso. This show has taken the entertainment world by storm for its wit, emotional intelligence, feel-good plots and hilarity.
If you have seen the show, what you may have missed are the valuable lessons on marketing, leadership and sales.
Join WFG National Title Insurance Company in Collaboration with WEST* on February 9, 2022, at 11:00 am ET for Believe: Ted Lasso's Top Marketing, Leadership and sales Lessons presented by Sam Trimble, Marketing Technology Director for WEST, Justin Tucker, EVP, Director of Strategic Initiatives and Tim Hooper, VP, Mid-Atlantic Agency.
During this next session, Sam, Justin and Tim will make powerful connections between the popular TV show and its valuable lessons, and impactful ideas. They will also provide specific examples about building a team, resiliency and how to create a buzz.
Register today to learn how these valuable lessons can help your title agency grow, evolve and thrive in 2022!
*WEST, a Williston Financial Group company