The Law of Attraction: How to Entice the Clients You Want
Last Update On: November 8, 2021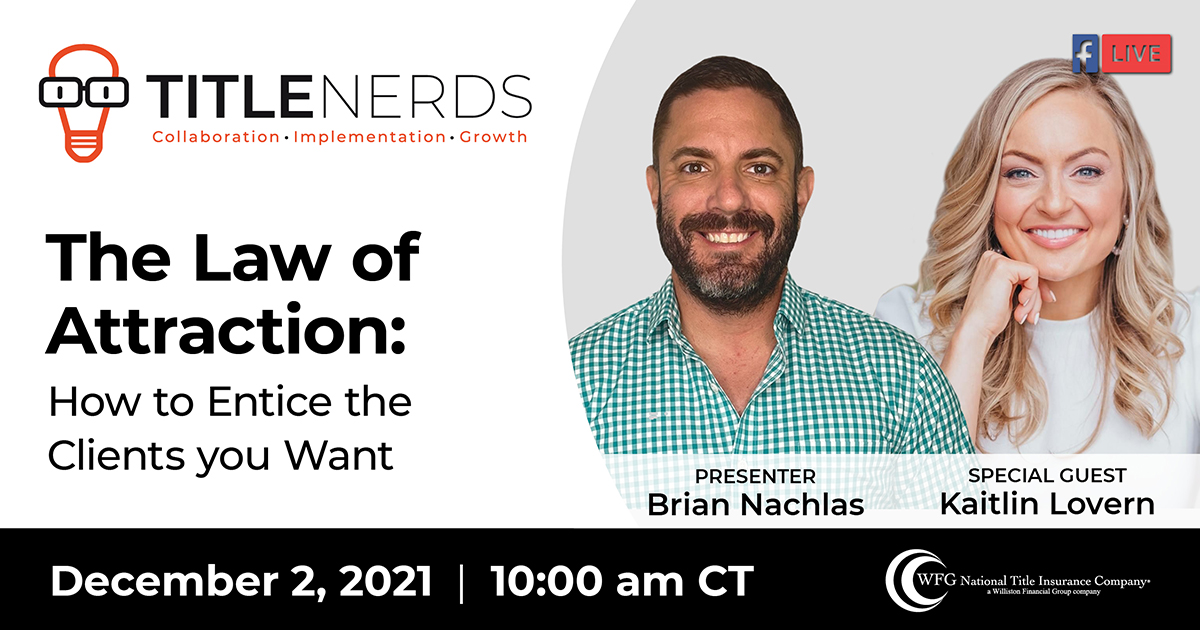 797 people viewed this event.
Join WFG National Title Insurance Company in collaboration with WEST* for The Law of Attraction: How to Entice the Clients you Want hosted by Brian Nachlas, Marketing Technology Director, WEST and special guest and long-time friend, Kaitlin Lovern.
During this Facebook Live event, Brian unfolds how Kaitlin's brand and online presence not only catapulted her real estate career but also led to social media domination!
Together, Brian and Kaitlin will cover key topics including:
How important is social media to the real estate industry as a whole?
What are real estate agents missing that a title company can provide?
What do real estate agents look for when partnering with a title company?
How does a title company "lose opportunities" with their clients?
Register today to watch this must-see interview with Kaitlin Lovern, a real estate agent you definitely need to know!
*WEST, a Williston Financial Group company