The Top 3 Free Recruiting Platforms for Title Agents
Last Update On: October 15, 2021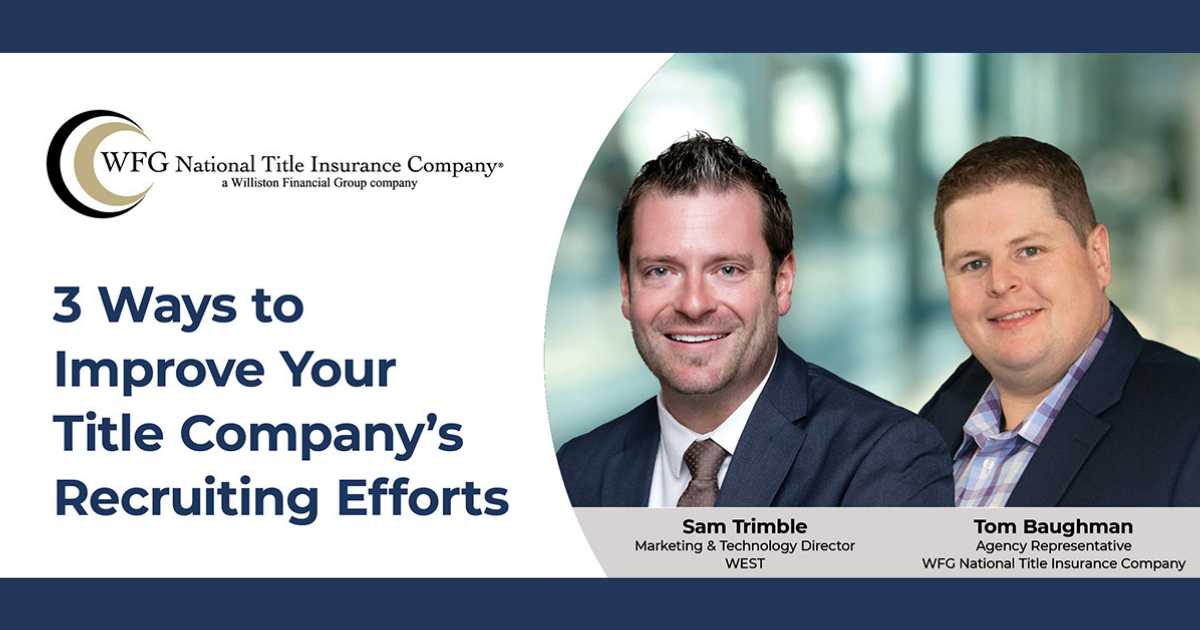 283 people viewed this event.
In the current jobs market, there are places here, there and everywhere to post job openings and recruit potential candidates. That said, not all job boards are created equal. Join WFG National Title Insurance Company in collaboration with WEST* to attend, The Top 3 Free Recruiting Platforms for Title Agents presented by Tom Baughman, Agency Representative for WFG, and Sam Trimble, Marketing Technology Director for WEST.

In this 30-minute webinar, Tom and Sam will explore the top 3 free job boards for filling your title agency's open positions in today's hot jobs market.

Don't miss this must-see event!
*WEST, a Williston Financial Group company