The Strategy of Strategy: How to Build and Iterate Your Way to Success
Last Update On: November 8, 2021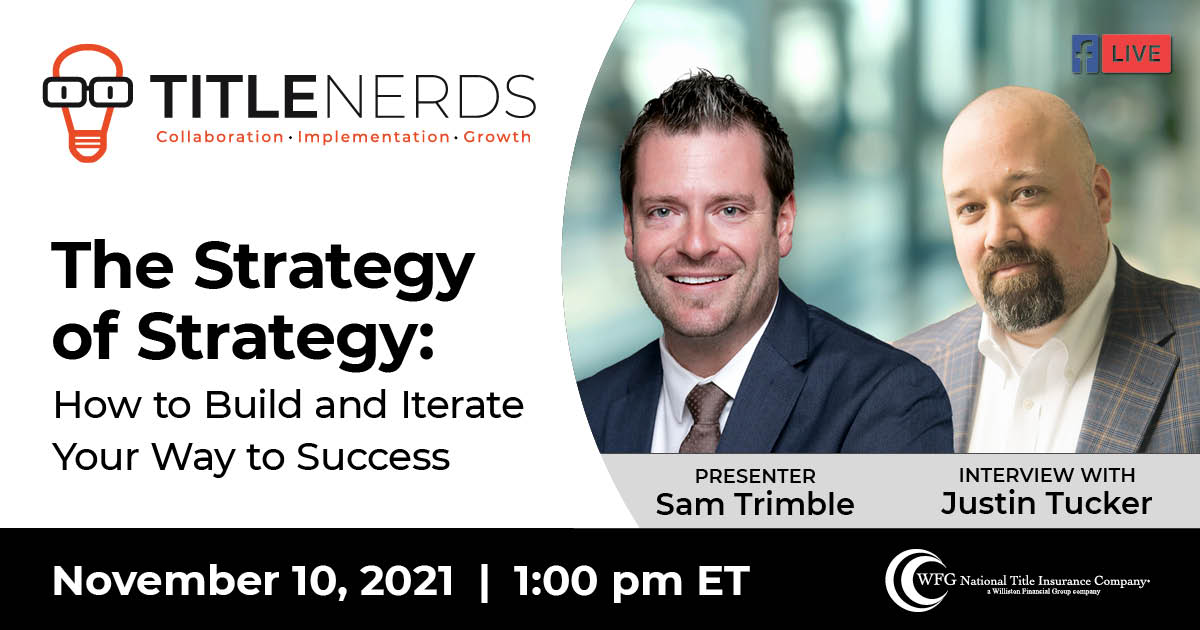 848 people viewed this event.
Join WFG National Title Insurance Company, in collaboration with WEST*, on November 10, 2021, at 1:00 pm ET as Justin Tucker, WFG's Executive Vice President of Strategic Initiatives, and Sam Trimble, WEST Marketing Technology Director, explore the art of strategy. With 2022 goals and business planning right around the corner, having the right process for identifying and implementing strategy is vital to success.
Topics will include:
A simple methodology and framework for identifying the right strategic initiatives.
How a commitment to constantly iterating your strategy will yield better results.
The sales, marketing, and technology strategies upon which WFG is focused.
It has been said, "While effort sets your floor, strategy determines your ceiling."
Justin and Sam will help you aim high with this informative session!
*WEST, a Williston Financial Group company