Mobile
Full Width
Tablet
Small Desktop
Changing lives through technology and marketing!
Marketing & Tech Nerd
My Blog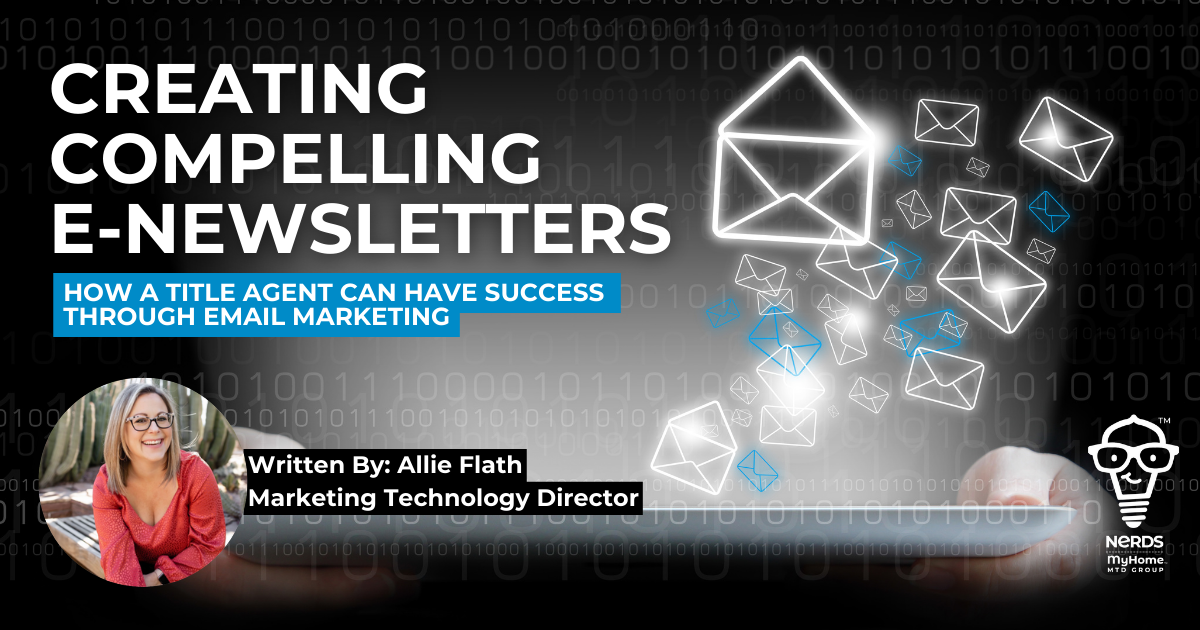 Creating Compelling E-Newsletters
In today's digital world, e-newsletters have become an essential tool for title agencies to market themselves and stay connected with their customers. They are an...
Meet the Rest of the Team
"If failure is not an option, then neither is success."
Seth Godin
Author