Mobile
Full Width
Tablet
Small Desktop
Changing lives through technology and marketing!
Marketing & Tech Nerd
My Blog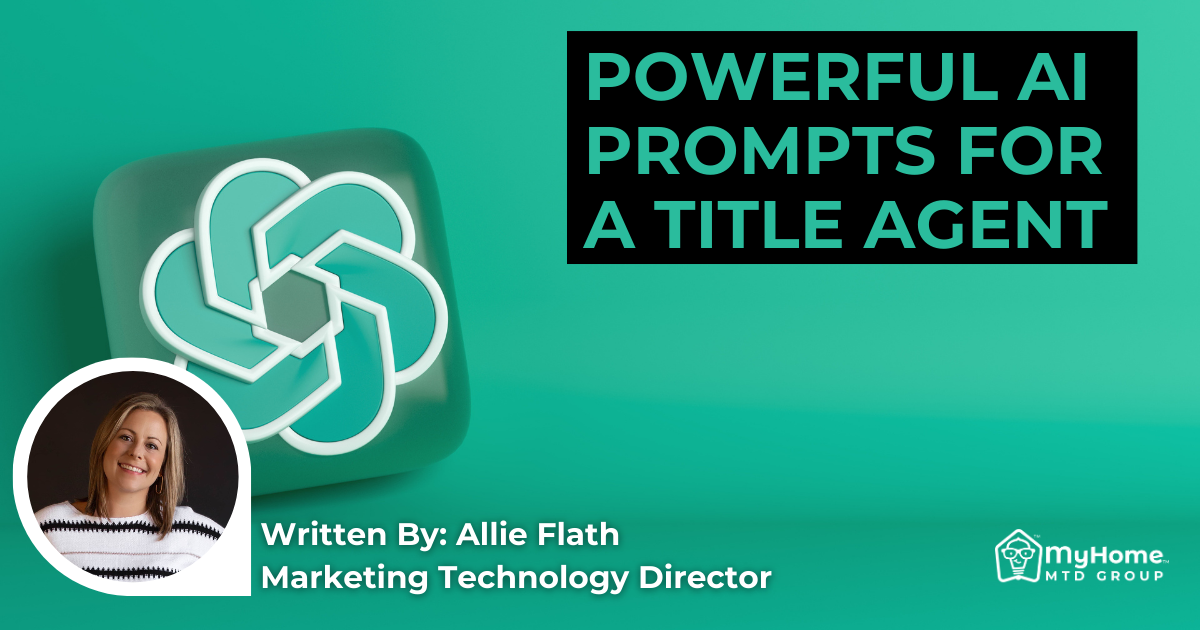 Powerful AI Prompts for The Title Agent
In the wake of the AI frenzy, I thought it would be a great time to discuss the most important part of leveraging AI: Creating Prompts. Creating effective prompts...
Meet the Rest of the Team
"If failure is not an option, then neither is success."
Seth Godin
Author