Mobile
Full Width
Tablet
Small Desktop
Helping businesses grow is my business.
Think. Grow. Execute.
Sam helps companies grow. Sam Trimble, Vice President of Strategic Growth with MyHome, a WFG Company, has worked with hundreds of title companies, law firms and lenders and thousands of real estate agents across the United States helping them navigate the constantly shifting sectors of marketing, sales and technology. One size does not fit all and Sam brings simple, executable and attainable steps that can help any real estate industry related business grow its client base and create raving fans of its current customers, regardless of market conditions. 
Sam is a native El Pasoan having attended the University of Texas at El Paso, earning a B.A. in 2007. Upon graduating with Dean's List honors, Sam decided to enter the realm of real estate. In his first year in business, he garnered such awards as 2008 "ROOKIE OF THE YEAR" for Century 21, numerous "TOP TEN AGENT" monthly company-wide awards and was honored as one of the Greater El Paso Association of Realtor's "TOP 4 UNDER 40". Sam is a member of Rotary International and served as a commissioner on El Paso's City Planning Commission as well as a board member of the El Paso Central Appraisal District.
My thoughts...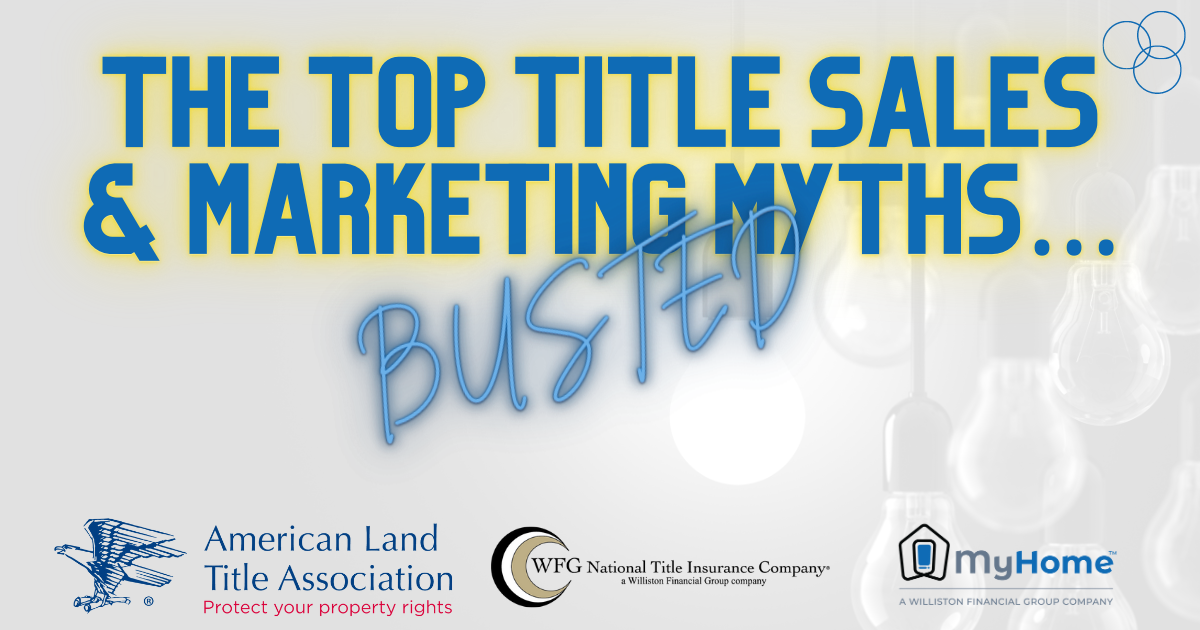 The Top Title Sales and Marketing Myths … Busted!
I was recently honored to be the speaker for ALTA Insights, a national webinar series put on by The American Land Title Association! WIth so many changes,...
Meet the Rest of the Team
"A rising tide raises all ships."